Bannette awning is installed on the window frame or on the upper part, and the arm is installed below the straight line to adjust sunlight inflow by upward and downward motion.
Because the arm is installed on the side of the window, it is better not to use the outside space, and you can cover the entire window by adjusting the angle.
It is suitable to be installed on the windows of the 2nd floor and high-rise buildings. It is possible to protect the privacy by blocking the exterior facilities. Also you can add up interior effect by inserting the logo with the luxurious design.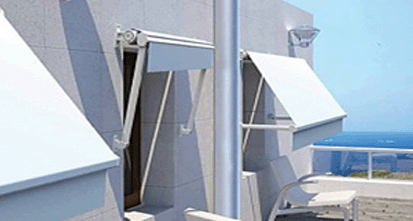 - Fabric
Spain Recasens
- Frame
100% domestic production
- Electric (motor)
France, Somfy
- Manual (gear box)
Italy profile
- Maximum length
780mm~4000mm
- Maximum protrusion length
600mm, 900mm, 1200mm, 1500mm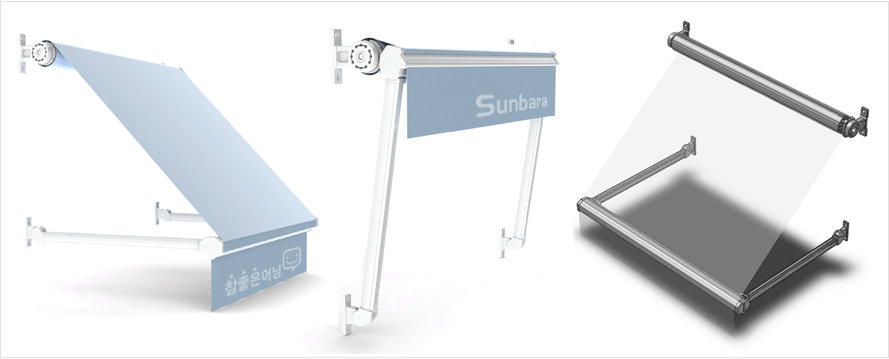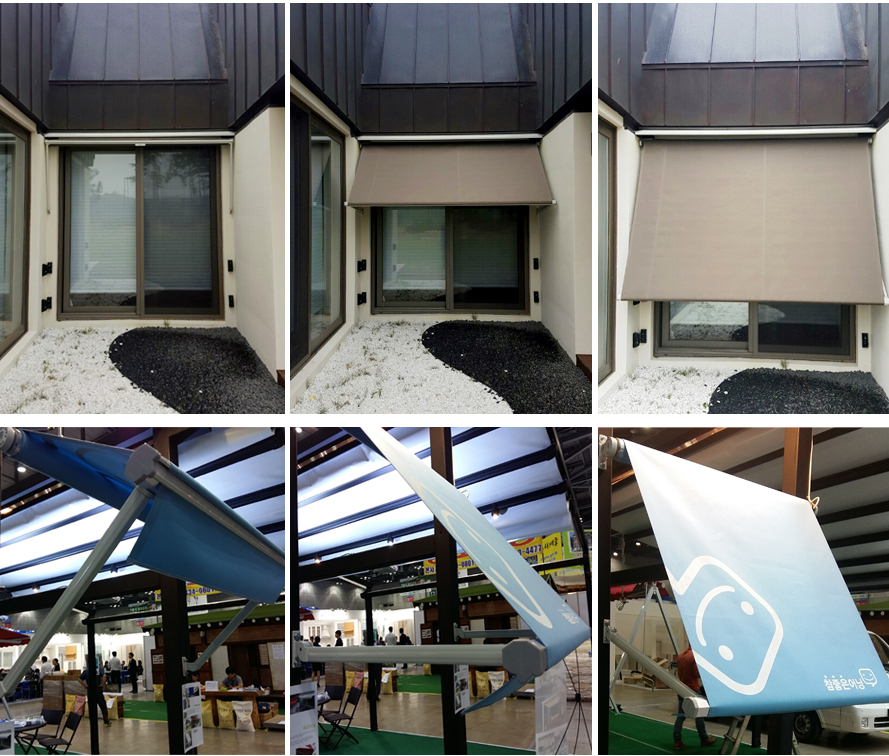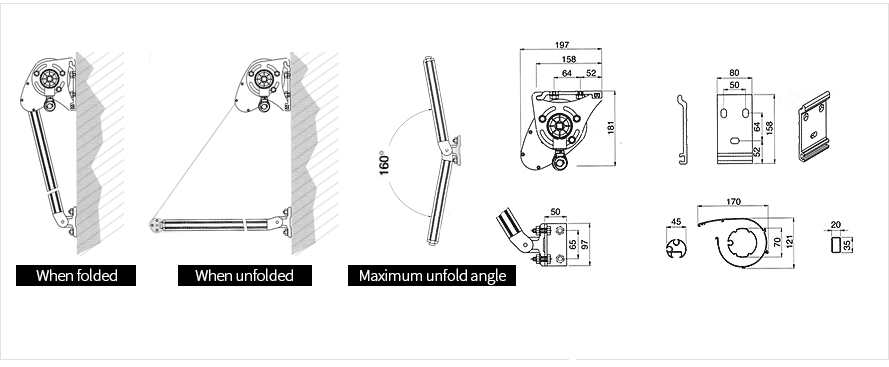 It is a design awning to express uniqueness with visualized images among high-end buildings and variety of business.
Fixed awnings are made by bending a steel pipe and covering it with canvas. It can only be produced precisely with professional equipment, lots of production or construction experience. Customer satisfaction and increased sales amount can be achieved by installing the unique awning design of the shops.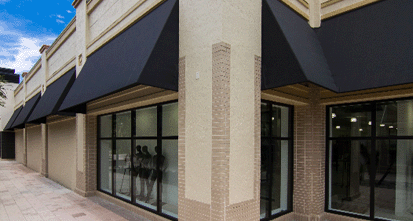 | | |
| --- | --- |
| - Fabric | Imported acrylic fabric (Recasens) |
| - Frame | Steel |
| - Length | Customized type |
| - Protrusion * height | Customized type |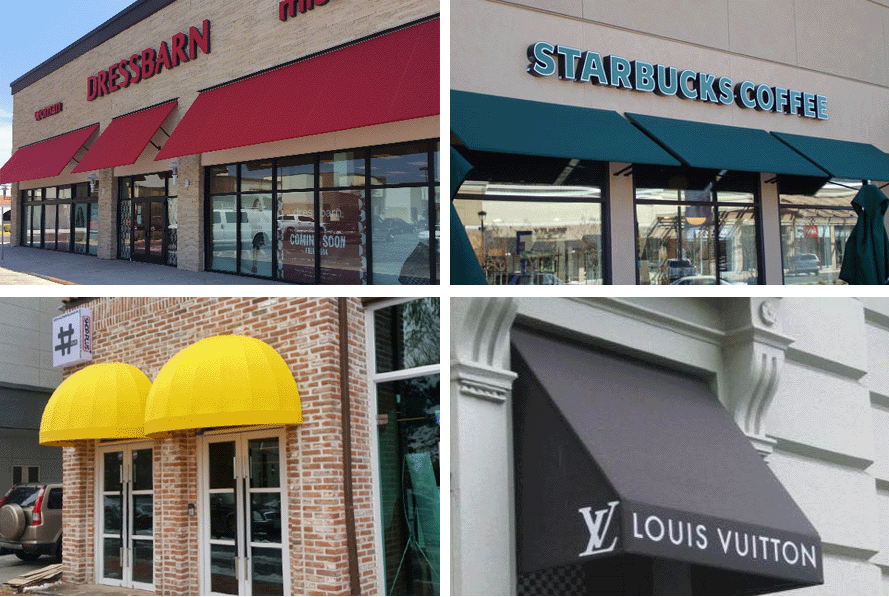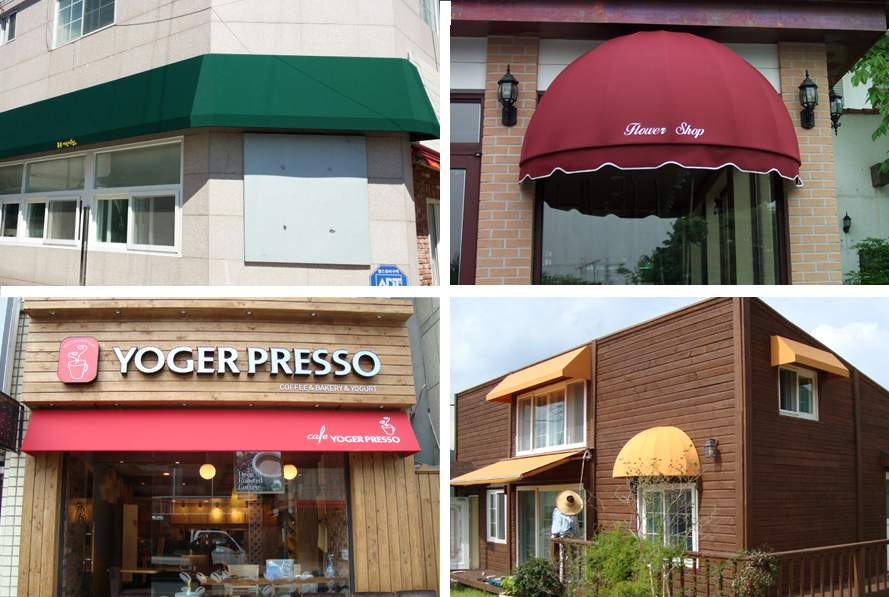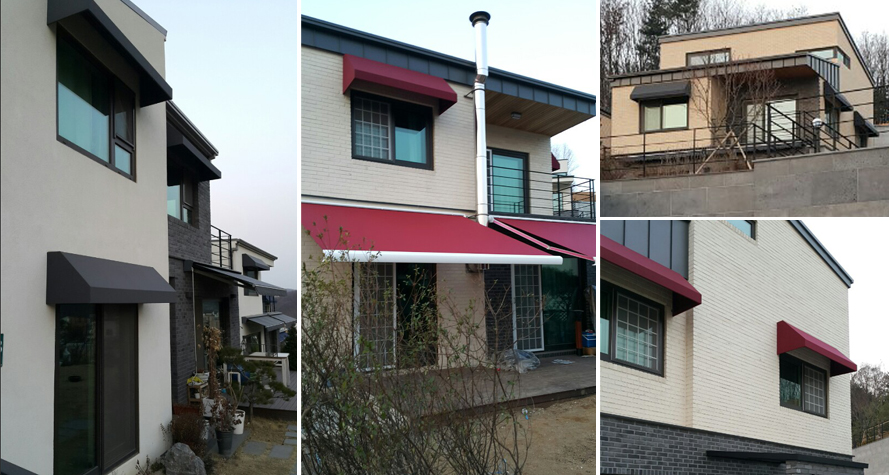 Please select fixed awning shape!